An Unbelievable Selection
A look and feel that is unmatched.
Aniline-dyed leathers are created using transparent, nontoxic dyes. Washing dye into a hide does not diminish the signature markings of nature that make each hide unique. And, since each hide has an individual cell structure that accepts color and oils differently, interesting color variations occur within the same hide and from hide to hide. The overall feel of aniline-dyed leather is buttery soft and luxurious and remains so. Over time, the appearance takes on a rich patina. When choosing aniline-dyed leather furniture in the same color, it is best to order all pieces at the same time, as colors are more consistent when originated from the same dye lot. We select our leathers as carefully as you choose the furniture for your home, using only the world's finest top grain aniline and pigmented leathers. Pigmented leathers are also soft to the touch, but are given a pigment top coat to ensure overall color coverage and consistency. This important top coat also helps the leather resist fading and staining. Pigmented leathers are the best choice for active homes and for high-traffic business environments.
Leather Characteristics
The natural surface of leather is like a landscape, with varying textures and shadowy furrows. These distinctive features are unique to genuine leather, a product which has been raised rather than engineered. No two hides are exactly alike, as with all things in nature.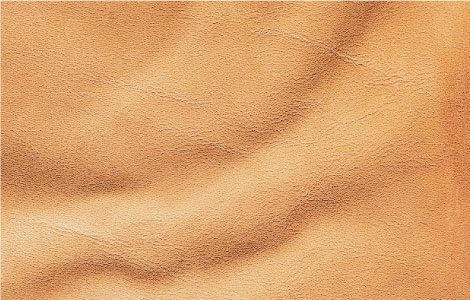 Pore patterns, called the grain, distinguish the surface of the unaltered hide.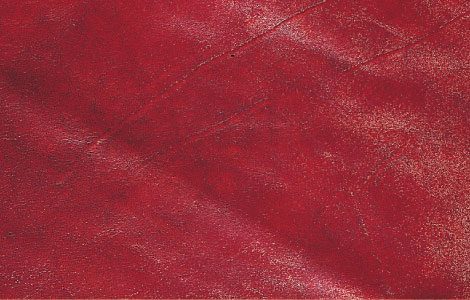 Healed scratches from barbed wire nicks are common and are acceptable markings on an unaltered hide.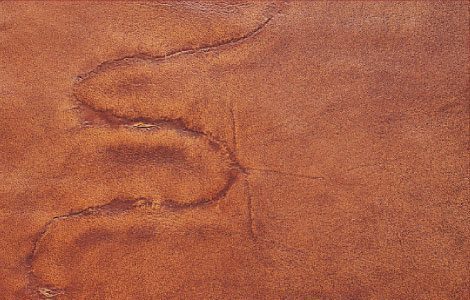 Cattle ranchers use distinctive brands to identify their steers. This will not be seen on Whittermore-Sherrill furniture.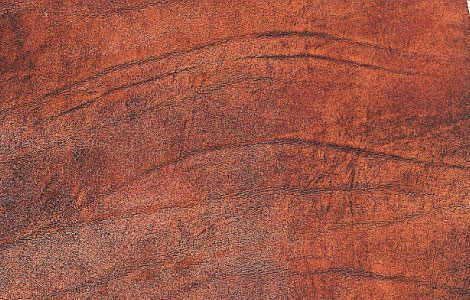 Neck and shoulder wrinkles look like furrows.
Leather Types
FULL ANILINE
the finest leather available, always made from premium-quality, full-top grain hides (the surface of a full-grain hide has not been mechanically altered).
the softest, most luxurious and natural looking leather.
more likely to fade and stain: will feature noticeable range marks, barbed wire scars, wrinkles, scratches, and brands.
unretouch, resulting in subtle color and shading differences from hide to hide – and even within a hide.
generally more expensive than other types of leather.
NUBUCK
high quality, full top-grain leather buffed or sanded to a velvety, suede-like nap.
more likely to fade and stain: will feature noticeable range marks, barbed wire scars, wrinkles, scratches, and brands.
soft and beautiful; more durable than a true suede that is produced from lower quality split-grain leather.
unretouch, resulting in subtle color and shading differences from hide to hide – and even within a hide.
generally more expensive than other types of leather.
PIGMENTED
least likely to fade or stain.
sanded surface and a faux embossed pattern create a highly uniform and consistent texture.
coated with a clear sealant to enhance stain resistance.
opaque dyes create a rich and uniform coloration that minimize natural marks and scars.
excellent durability with minimal maintenance.
R-Factor
R1 — Minimal Resistance = Luxurious, designed for fashion and style. Includes such types as Nubuck and Suede. No protection, Typically textural, Aniline dyed. Dye lot will vary. Will scratch.
R2 — Natural Resistance = The most elegant of leathers, typically pure or "naked". These will gain a patina over time. Minimal protection. These articles embrace the natural beauty and markings of the hide. Dye lot will vary. Will scratch.
R3 — Standard Resistance = Impervious to most spills and stains, easy to clean. Best for residential serviceability requirements. Dye lot will be more consistent. Semi-Aniline. Will not scratch due to the protective top coat.
R4 — Maximum Resistance = Impervious to spills and stains, very easily cleaned. Best for heavy-duty or commercial requirements. Protected. Dye lot will be most consistent. Will not scratch.
Leather Glossary
FAT WRINKLE — Natural wrinkles in the leather grain that are part of the unique beauty. These are only visible in top grain leathers.
FINISHING — Any process performed after the initial dyeing stage such as buffing, embossing, flame-proofing, milling, spraying, waterproofing, waxing, etc.
FULL ANILINE — Leather receiving its color from dyes and also a topical stain, wax, and/or water repellent.
HAND — Term that describes leather's softness and feel.
HIDES — Skins of large animals, almost always from cattle.
LEATHER — A hide or skin that has been tanned into a non-perishable material.
PATINA — A surface luster that develops on Pure Aniline and Nubuck which grows more beautiful with the passing of time.
PURE ANILINE — Leather which receives its color from dyes and exhibit natural markings and characteristics.
TANNING — The process of converting a raw hide into a stable non-perishable state.
Care
NATURAL VARIATIONS & SHADING Premium aniline-dyed leather displays subtle variations of color across the surface of the hide. When the hide is cut and sewn together, care is taken to attempt to match adjacent pieces, but subtle color differences may occur. These are not signs of poor quality; in fact, they highlight the unique and natural quality of premium leather, left unmasked by opaque dyes and varnishes.
NATURAL TEXTURE Premium leather hides used for upholstering furniture exhibit slightly non-uniform surface qualities, depending on the area of the hide from which they were cut. Pigmented-dyed leathers are buffed and embossed to obscure these natural texture characteristics. Variations in texture are not flaws and will not effect leather durability.
COMMON SURFACE VARIATIONS
Scratches - Smooth to the touch, these rub marks may accept dye with slight variation to the surrounding area.
Wrinkles - Natural folds highlight unique grain patterns.
Healed Scars - Barbed-wire scratches and deeper rubs create organic surface texture and one-of-a-kind authentic leather character. These marks do not affect the durability of the hide.
SPOTS AND SPILLS While the leather initially repels most spills, they will be absorbed if not treated properly. Blot any liquids immediately with a clean absorbent cloth or sponge, then let air dry. If a spill is absorbed it will dissipate over time as the leather naturally diffuses the stain.